Parenting
is hard, but it doesn't
have to be.
Whether you're looking for support for yourself, your child, or your family—our professional team of psychologists, youth advisors, and development coaches can help.
What we offer

Our program, built by parents and leading child care and development experts, provides you with hands-on, evidence-based tools and resources to deal with any challenge that comes your way—and build positive, nurturing habits for your whole family.
What we offer
On-demand virtual coaching with parenting experts—individually and in groups

Access to a roster of diverse therapists, specialized in serving parents
Real-time SMS-based support from our expert care team

Online community of like-minded parents with shared values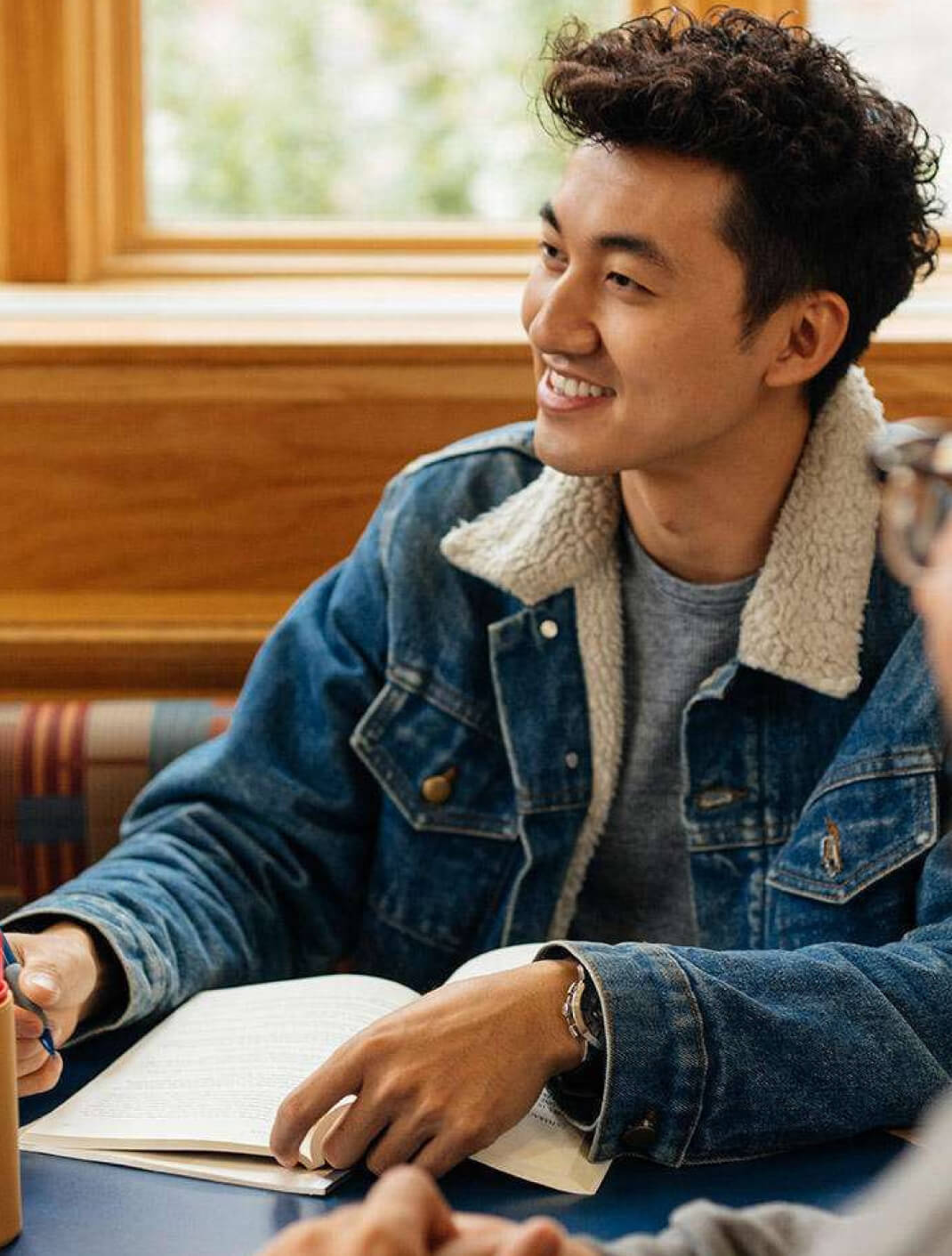 Jeanne K.
Student at Stanford
Hear what our students have to say
It was so nice to get to know my teammates and talk about what we're all going through. tbh really helped me deal with my anxiety and pressure to please other people. Also, the sessions were so real. No BS.
Jeanne K.
Student at Stanford

On-the-go support, when you need it.
Say goodbye to phone calls and waitlists. We cut down time-to-care by enabling you to get care within hours of signing up.
Provide support to your child anytime, anywhere.
We work around your child's busy schedule and offer appointments whenever they're free: evenings, weekends, school holidays—you name it. All sessions are accessible from the comfort of their phone or computer.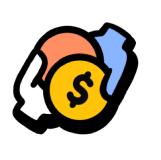 A fraction of the cost of traditional 1:1 therapy.
We believe that mental health is for everyone. Our unique, group model allows us to keep our prices low—and lets you support your child's mental health without breaking your wallet.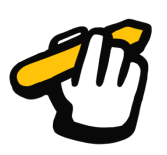 Designed for families, by parents and real experts.
From initial research, to conception and implementation, parents and leading experts are closely involved in every step of our design process, allowing us to create solutions that drive real improvement in family resiliency.
Step 1
You sign up online.
Signing up is a simple process that only takes a few minutes. We get to know students, assess their needs, understand their goals, and get their availability.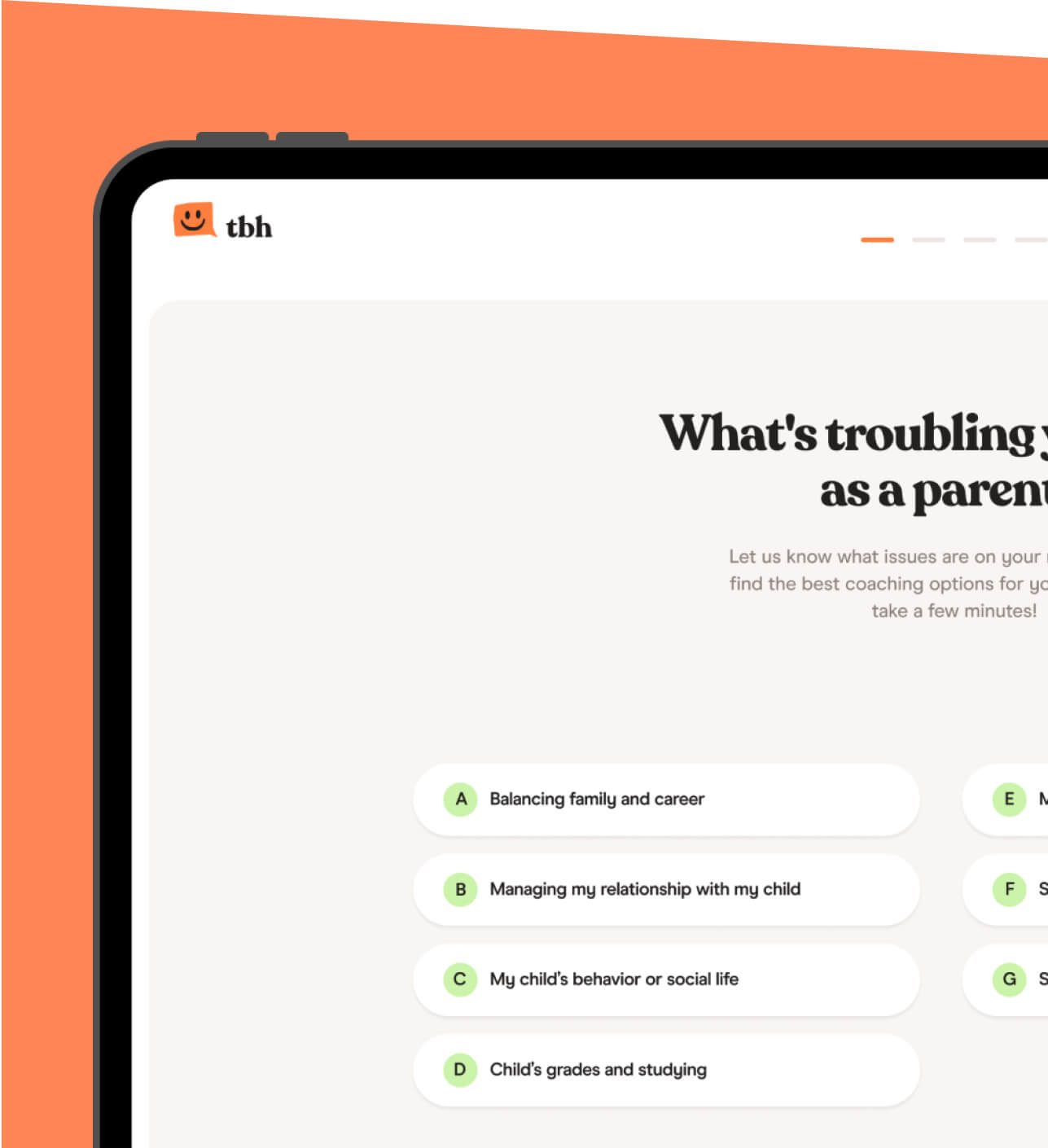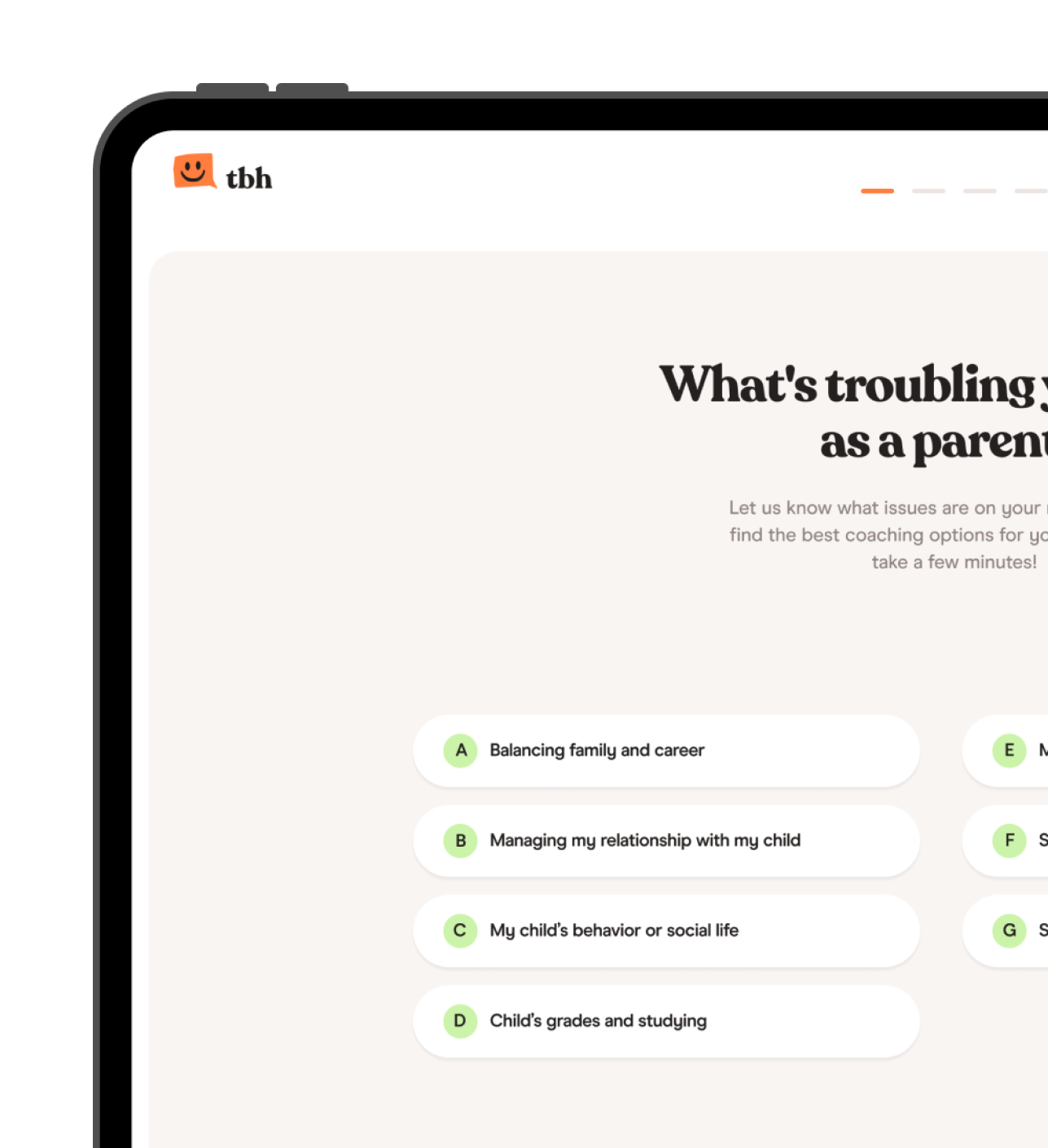 Step 2
We pair you with a licensed therapist and group of like-minded parents.
A dedicated member of our care team onboards students onto the tbh platform within hours of signing up—and offers them custom-tailored care options, including 1:1 and group counseling.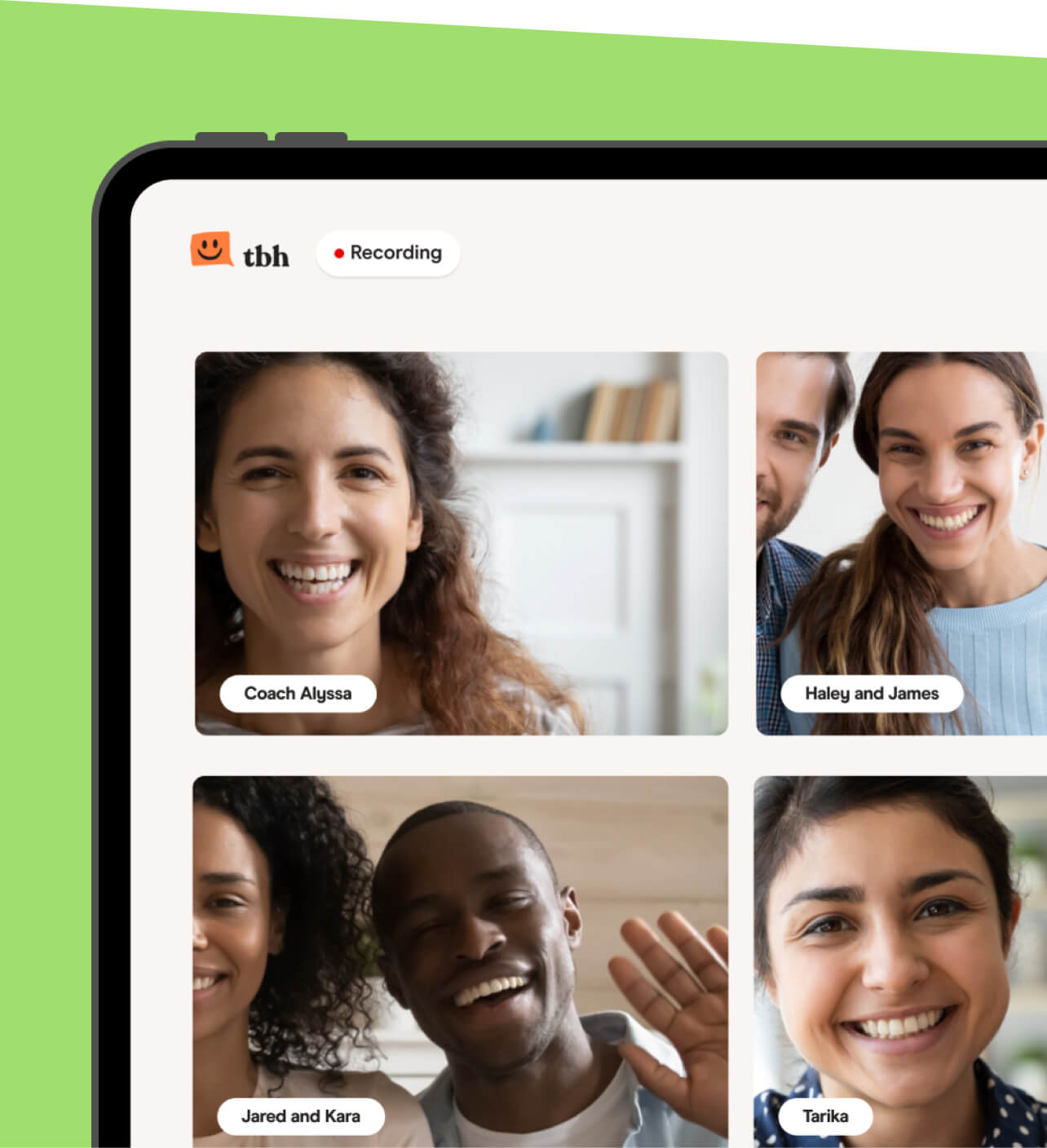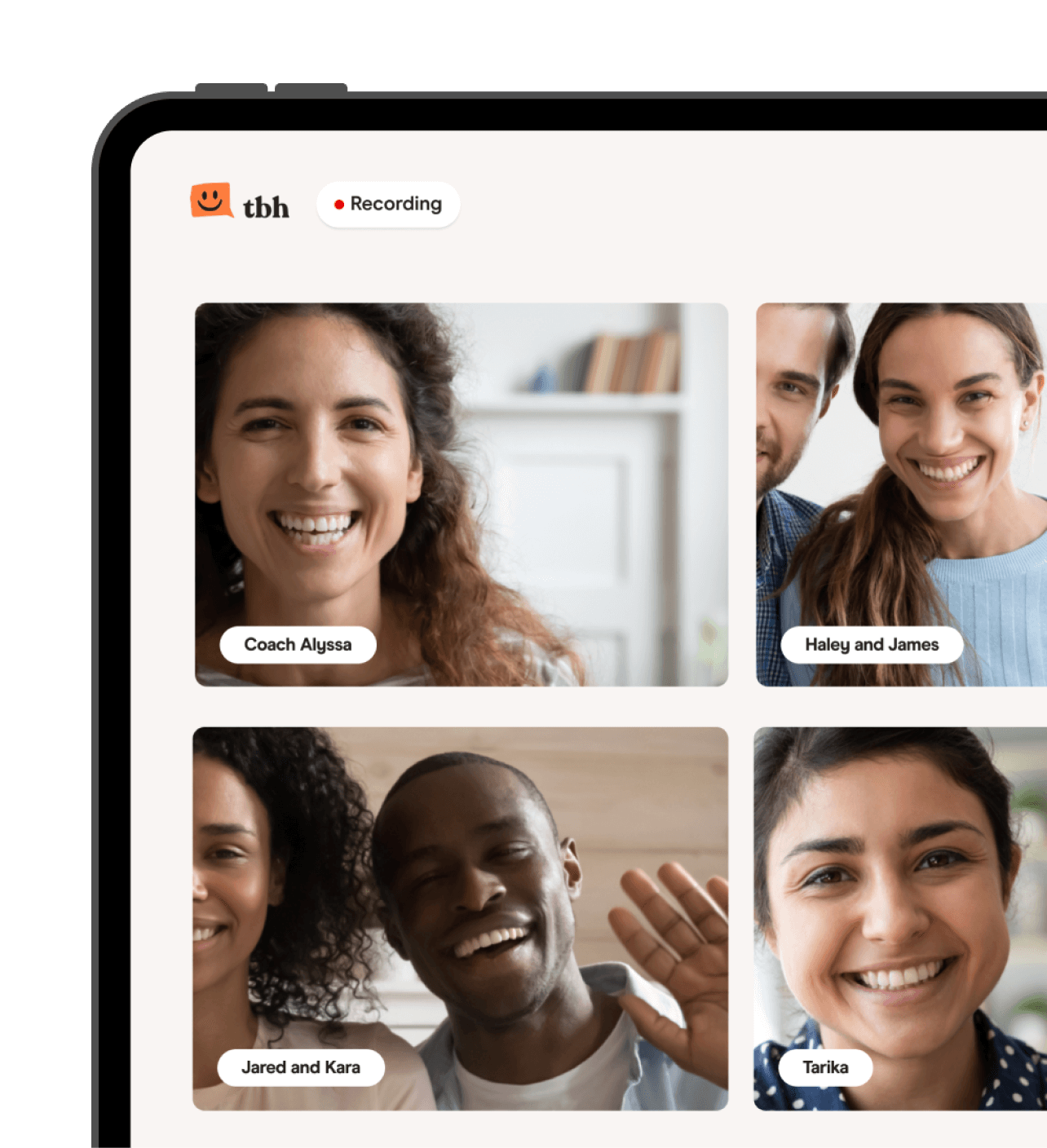 Step 3
We support you on an ongoing basis.
Whether a student is looking for one-on-one counseling, group support, self-help resources, or just a community of peers — we've got it all. Students can move through the different options at their own pace and based on their own needs.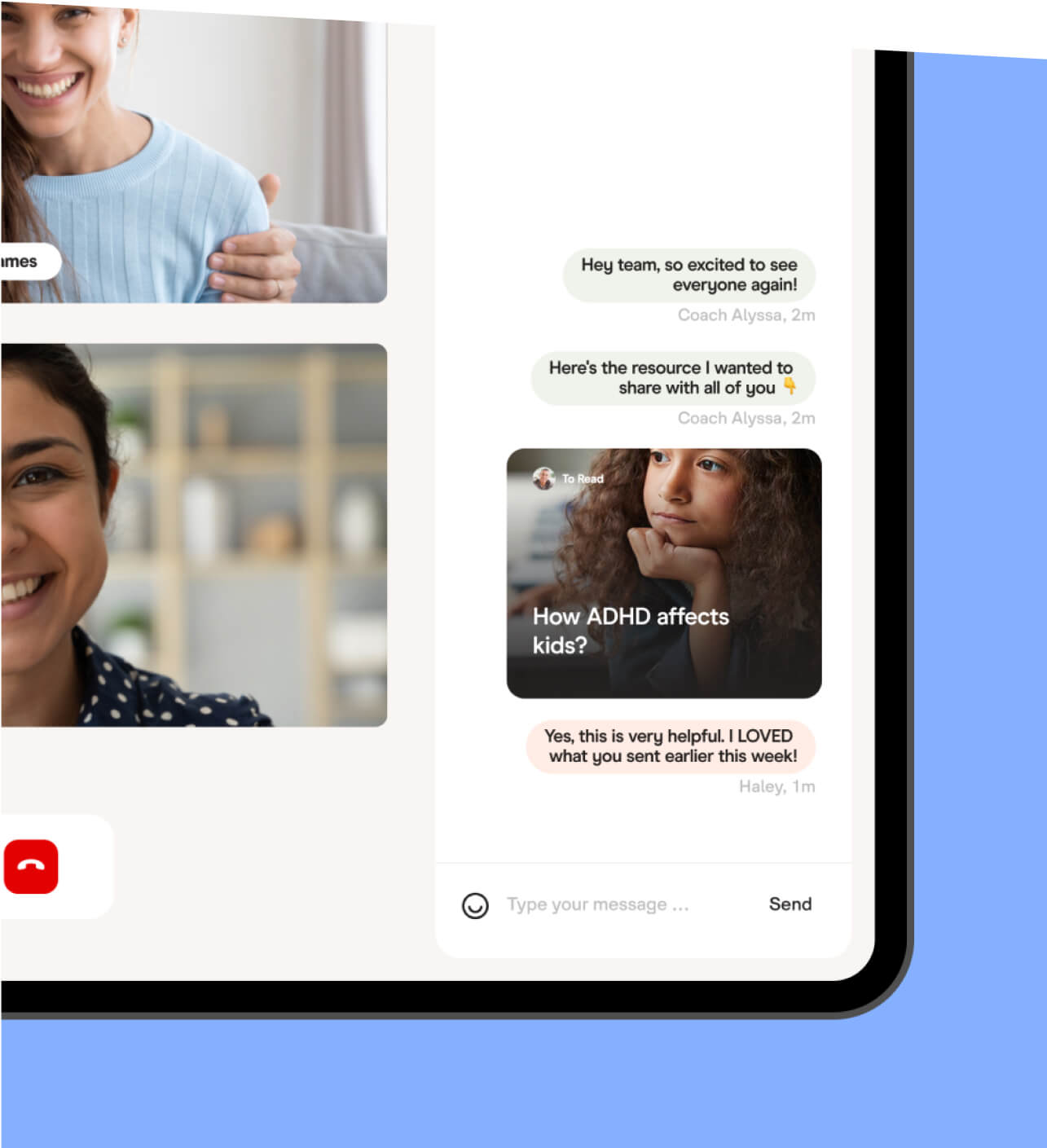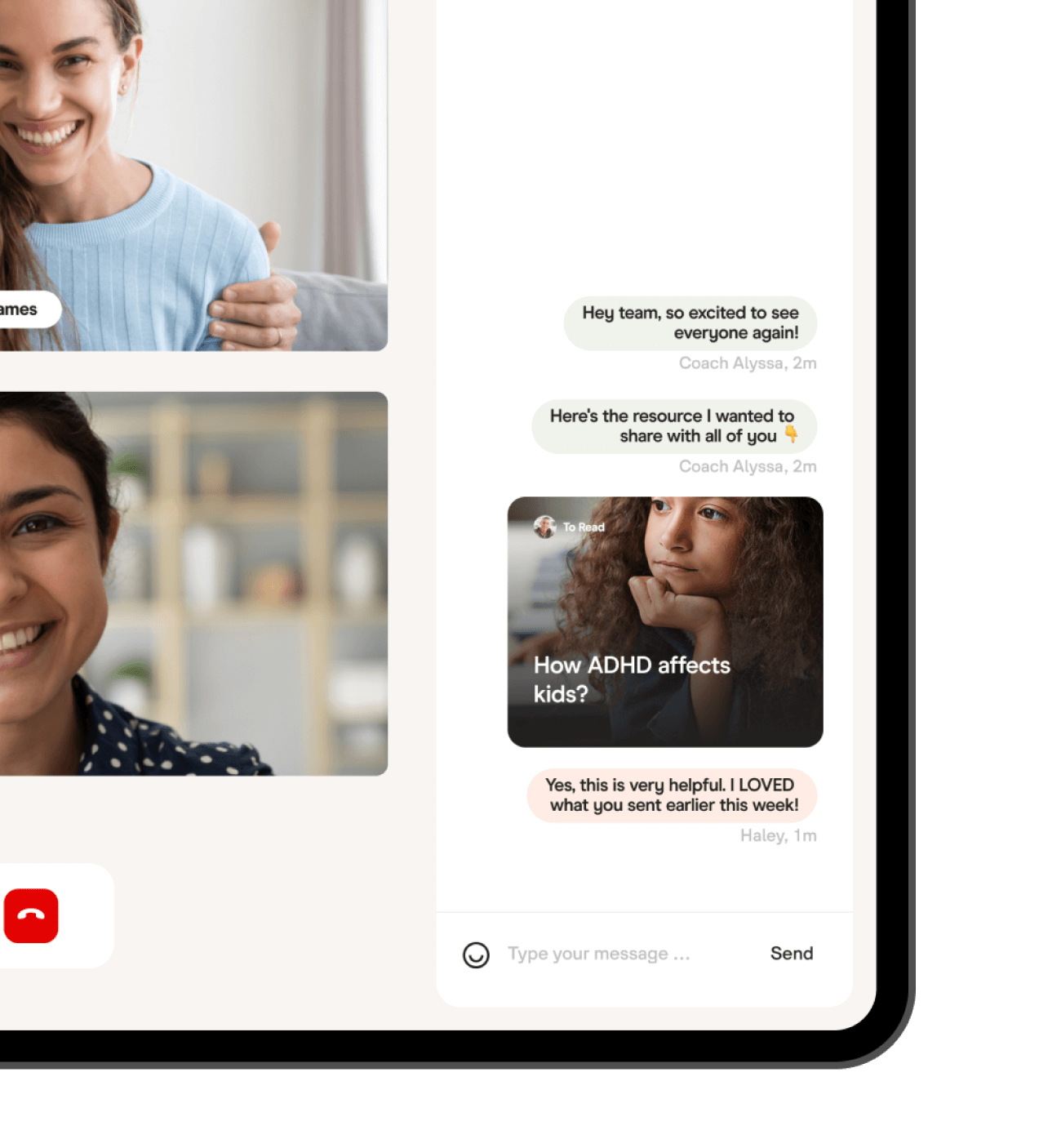 Step 4
Your coach and community help you stay accountable to your goals.
With tbh, mental healthcare isn't a one-and-done. Our care team works closely with each student on a regular basis — daily or weekly, based on need — to make sure no student falls behind.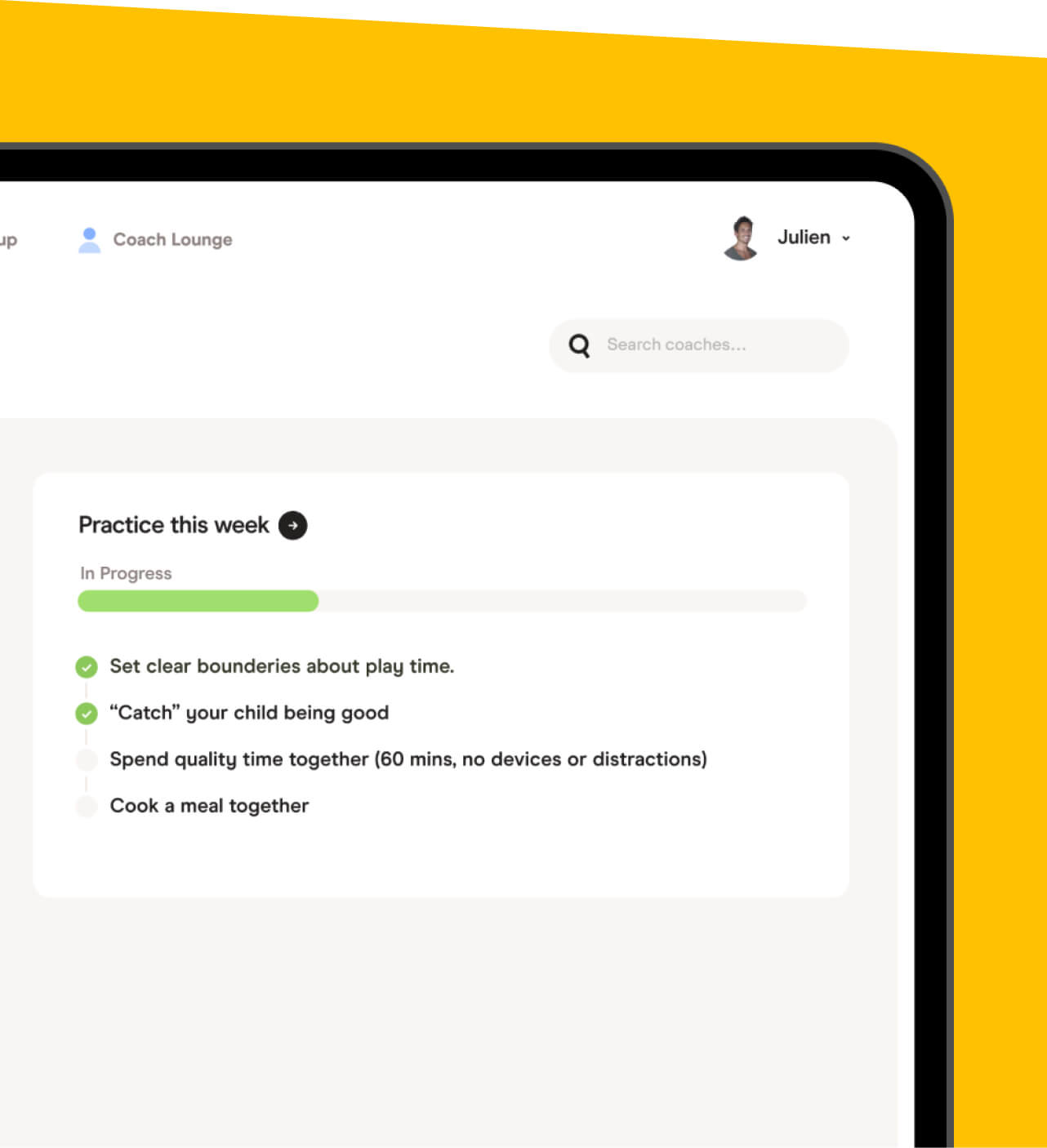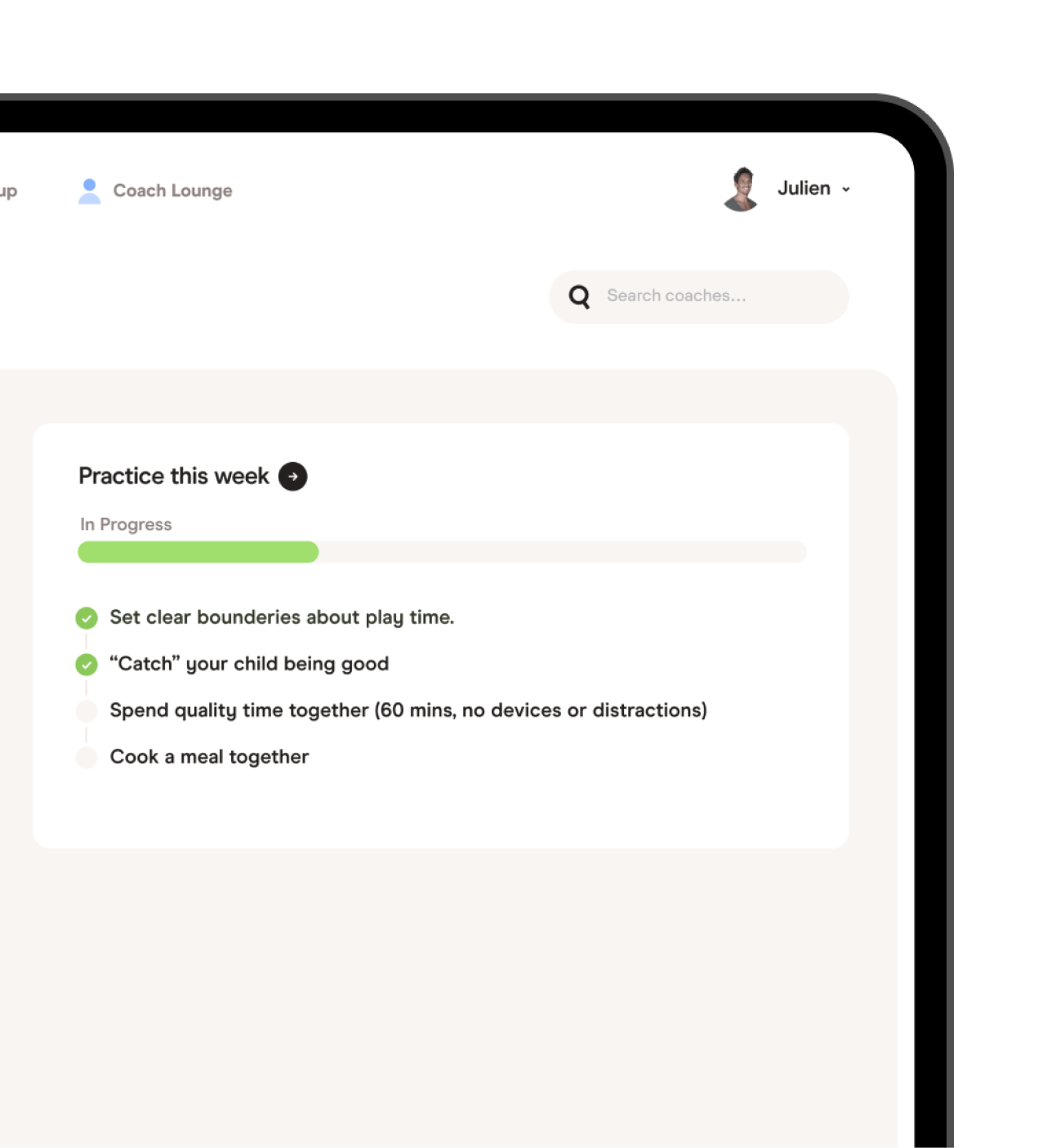 Ready to supercharge your district's mental health services? Get in touch now: